As a leader in adoption, the Gladney Center for Adoption has taken an active role advocating for pro – child laws and regulations at the state and national levels. We know Gladney is stronger when we join with families and other organizations. Gladney launched this advocacy page as a resource, to keep families and other child advocates informed about what we are seeing, and to provide a communication avenue for individuals to notify Gladney about other issues you are aware of or to let us know your thoughts about the issues we are following. Please subscribe to our email updates to receive timely information, blogs about important topics, links to pending legislation, and calls to action when significant issues arise. We are looking forward to connecting with you.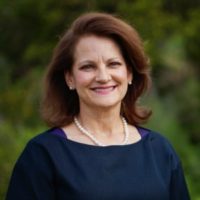 Sincerely,
Heidi Bruegel Cox, JD
Gladney General Counsel & Vice President
In open adoptions, court-enforceable post adoption contact agreements set a framework for how a child's birth family and adoptive family will interact over time. These agreements are intended to legally protect the child's best interests while navigating the priorities of both families.

The August issue of the Adoption Advocate, written by Eric Freeby and myself, explores the legal premise of these agreements while advocating for courts and adoption professionals to work toward best possible outcomes for all members of the adoption triad. This article features an adopted adult's perspective on how these agreements played a role in her life and also includes a state by state review of court-enforceable agreements, as of 2018.
Every voice counts, including your voice. Please reach out to your members of Congress and share your concerns and ideas for helping more children to find waiting families in the U.S. or other ways you believe the U.S. can impact the international orphan crisis.