As a leader in adoption, the Gladney Center for Adoption has taken an active role advocating for pro – child laws and regulations at the state and national levels. We know Gladney is stronger when we join with families and other organizations. Gladney launched this advocacy page as a resource, to keep families and other child advocates informed about what we are seeing, and to provide a communication avenue for individuals to notify Gladney about other issues you are aware of or to let us know your thoughts about the issues we are following. Please subscribe to our email updates to receive timely information, blogs about important topics, links to pending legislation, and calls to action when significant issues arise. We are looking forward to connecting with you.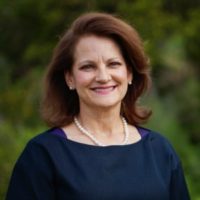 Sincerely,
Heidi Bruegel Cox, JD
Gladney General Counsel & Vice President
If you've been following the news over the past decade, you've seen the same headlines, year after year: Intercountry Adoptions Drop Once Again
Except for a brief increase in 2015, it's been the same story since intercountry adoptions peaked in 2004. As evolving regulations have created stronger adoption policies and practices stateside, intercountry adoptions have gotten better—more responsible, transparent, and ethical—but they're also fewer. 
On March 17, 2018, a petition was launched on the Whitehouse.gov website, giving voice to the concerns about the future of international adoption and the children impacted by the continued reduction in adoptions to the U.S.