Gladney Baby Pride
My Adoption Story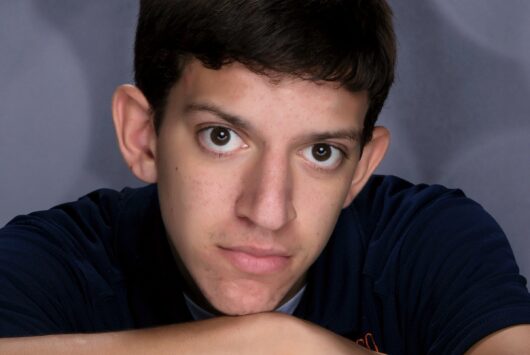 I was adopted at the age of seven, along with my brother who was four. Looking back, I remember feeling alone, and there were very few people I could trust. As a child, I had an abusive father, and I really couldn't rely on my mother. I believed I was the only one I could trust. However, after I met my family, I had many discussions with them and learned they were there to help me. After many talks and a few counseling sessions, I learned how to trust people.
A specific memory from my adoption is when I was officially adopted into my family. After the adoption process was finished, I felt so excited because I knew I had my forever home. I knew I had been given a special gift and opportunity. Now, at the age of 19, I am filled with joy, and I know there are many people who love and care for me. I have a few trusted friends I know I can count on. I feel blessed.
For me, family is a group of people who love, care, and support one another through everything in life. In the beginning, my parents helped support me and helped me understand I truly was home. Family means I can rely on my parents to help me through any obstacle I may face in life. The meaning of family is brought to an entirely different level through adoption.
I feel proud of myself because of my family. When I see my parents work to help others, I feel proud I can be called their son. My family is very involved in church. My parents lector at our church, and I was a server for our church during high school. I am also proud to be a Gladney Baby. Although most people wouldn't know unless I told them, I am proud because I am unique. Gladney and my family have shaped me into a unique, intelligent, funny, and loyal individual who can achieve anything.
I know that there are lots of kids out there in foster homes. I believe Gladney's mission is to give all those children a forever home. By giving a child a family, Gladney provides a chance for a child to pursue their dreams that might otherwise be impossible. For those families who are thinking about adoption, I would tell them to follow their hearts. I would tell them no matter who it is they adopt, that child can be called their own. I know whoever that child may be, they will be truly grateful for a second chance.
Eric, Gladney Baby