One Waiting for a Family
One Waiting for a Child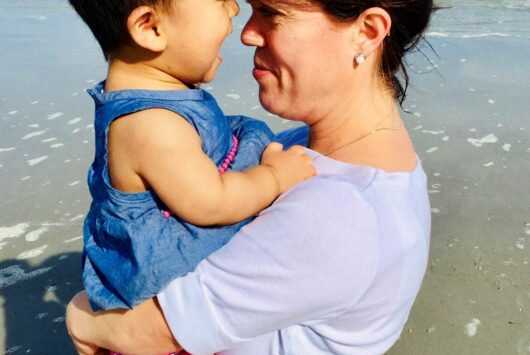 Gladney . . . wow! I can't tell you how much this adoption agency means to me. They are like family, and as I sit here typing, I get goosebumps just trying to express to you how much they mean to me.
Let's rewind to the summer of 2017, when Gladney reached out to my organization, Little People of America, regarding a little girl from China, possibly with dwarfism, who was available for adoption and waiting for a family. I have always wanted to adopt a child from China – it has been a lifelong dream of mine but knowing when to act on it was the hardest. Well, here I was, a single young woman, seeing this beautiful, little girl; and I felt that this was my time! I called Gladney and was welcomed with open arms. They were the most wonderful people ever! From the first email to the first phone call, everyone was making great strides to get to know me and get me on the path of an international adoption. At the time, the little girl I'm referring to had already found a family, but in my heart, I knew there was a plan for me and that this agency was willing to make my lifelong dream a reality! I felt their genuine interest, and without a doubt, I knew this agency was in it for me. So the story goes . . .

I got the long awaited "match" call, around six months into the international adoption process. I recall it was around 9:30 am, and I was on call that day, meaning if I got the call from work, I would have to go in. When the phone rang, my heart leaped – "Oh man!" I thought to myself, but this phone call was different; it was from Gladney! My caseworker wanted to tell me I had been matched with a little girl, who was approximately 16 months old and who had Achondroplasia. Mind you, China had changed the way they allocate their adoptable children to a shared listing versus orphanage partnerships with adoption agencies. Many adopting families felt uneasy about this transition, but I didn't. I felt this would actually give me a better chance of getting a child with Achondroplasia, since I, too, have the same medical condition. "She is so beautiful, Nicholle," said my caseworker, and she would soon be sending me the files. I had 72 hours to decide, and she would be available for me at any time. I could hear her excitement for me and how passionate she was to help me build my family. The moment I opened the file, I was in shock. I had my cousin, who is like a sister to me, on FaceTime, and we were both in awe! Within an hour, I knew this little girl was for me, and I would name her Mia. I called my caseworker and emailed her confirming my decision, which became official on Valentine's Day, the day I received pre-approval (PA).

I spent the last seven months from PA getting ready for Mia. There was a lot of paperwork still left to do, and I can honestly say I never once felt alone on this journey. Every step of the way, my family was there supporting me; but more than anything, Gladney was always there, reviewing my paperwork, making sure it was filled out correctly and answering any questions I had. This is pivotal, as any error in paperwork can create a delay, which in turn causes a longer wait to get your child. I never once had a delay due to errors in paperwork.

Another fundamental aspect that makes Gladney stand out is that they host a two-day seminar class at their Fort Worth, Texas campus that is presented by their clinically trained Post Adoption Services team. This course is called Pathways adoption training and is intended to empower, educate, and guide prospective adoptive families; providing them with the skills on how to be better prepared to parent a child who has undergone trauma. The hard truth is these children have experienced trauma in one way or another. This course gave me the tools to better understand a grieving child and prepared me to take on the challenges that come with adoption. I have become a better parent from participating in this course.
If you were to ask me what makes Gladney stand out from other agencies, I would say they have a special way of personalizing and tailoring this process for you. You aren't just another family waiting to be matched; you have now become a part of an organization that is wanting to see your dreams become a reality! They are there with you every step of the way, and for that, I couldn't be any more grateful!

Nicholle, Gladney Mom