Adoption Story
We Are The Lucky Ones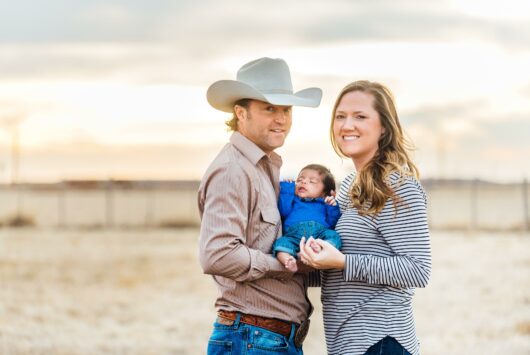 Around five o'clock on a Sunday evening, we got a call from our Gladney Caseworker, who told us of a little boy who had been born the day before. Our caseworker said his birth mother had chosen us from our profile book, and if we wanted to adopt him, he was ours. After waiting so long, we were in shock at the suddenness. That was the greatest moment in our lives, up to that point. There have been countless great moments since.
We were both nervous the next day, particularly upon arrival at the hospital. We were led to the room, where we met his birth mother and our precious baby boy. Boone, as we named him, looked around with big brown eyes. Sara and his birth mother both cried. It was a magical moment we will never forget.
His birth mother was a wonderful person in a tough situation. She was doing the best she could and made the most selfless decision imaginable. We have both been surprised at the protective attitude we have taken toward her. She gave us our son, and we will love her forever.
Boone is a wonderful little boy, happy all the time, and quite possibly the most handsome baby of all time, no exaggeration. There had been some sad times before he came along, but he brought back hope to our household. People often remark that he is a lucky little boy, and we are quick to correct them. We are the lucky ones.
John and Sara, Gladney Parents