Adoption Story
Surrounding Yourself With Family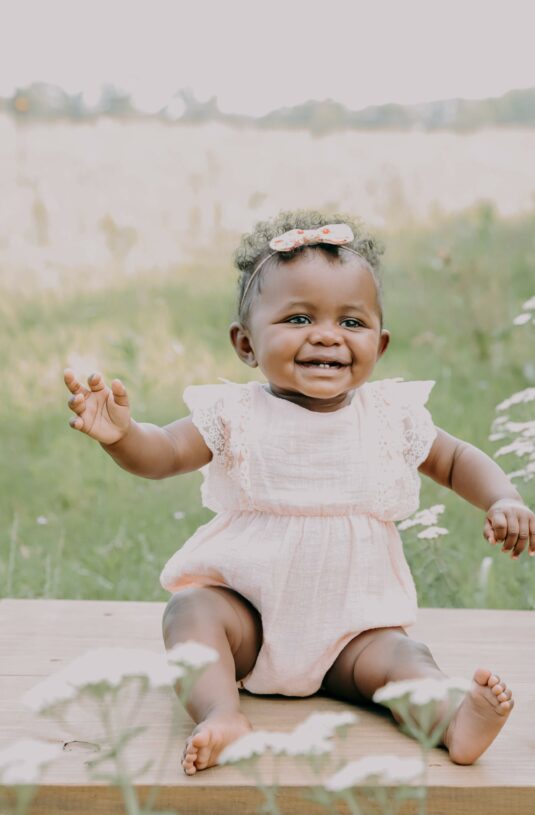 Family are the people you surround yourself with in life. They are a group of encouragers who support you in life's journeys. Are these people genetically linked to you? Maybe. More importantly though, these people DO LIFE with you. They show up when life is good and when things are bad. Family means unconditional love and support.
A unique challenge we experienced during the adoption process was when our daughter passed away. We found ourselves mourning our daughter, while anticipating being matched with an expectant mom and her baby. We were deeply mourning, while trying to make decisions about how to move forward with the adoption. Gladney was phenomenal through this process. They were sensitive to our situation, while being supportive. They allowed us to have time to grieve and helped us work through some difficult choices. We were also greatly supported by our family and friends. They listened when we needed to talk, offered advice when we sought it out, and walked with us in the highs and lows of this journey.
We have been absolutely blessed to work with Gladney. From the moment we walked through the doors for Orientation, we were treated like family. After Orientation, we felt so comfortable and confident in Gladney that we signed up to apply to be a prospective Gladney Family. The social workers were always so kind, considerate, and supportive. An adoption journey is like a roller coaster ride filled with many ups and downs; however, the Gladney staff are prepared for it all and navigate your family with such ease. We are proud to say we used Gladney as our agency and that we now have a Gladney Baby to love and care for.
Adoption is a beautiful and life-changing experience that opened our hearts and forever impacted our lives in the best way possible. A memory that sticks out in our minds from our adoption story is Placement Day. To be honest, we came into this process thinking it would be awkward having a birth mom present at placement; however, after having the opportunity to meet Everly's birth mom, we couldn't even imagine a scenario in which she wouldn't be there. Everly's birth mom came into the room, and we were absolutely overjoyed to see her, her mom, and of course, Everly. For the first time, we got to hold our baby in our arms and kiss her sweet cheeks. We all sat there, shed some tears, talked, hugged, and shared a special bond we will never forget. Besides getting to hold our baby girl for the first time, the most special moment happened when Scott was asked by the family to say a prayer. Sitting there, holding each other, and praying together created a peace unlike anything else. Our hearts are forever entwined with this special birth mom who made such a selfless sacrifice.
Everly is joyful, independent, and loving. We hope she becomes a kind and happy person, who strives daily to love others and shine her light. We hope she uses her talents and abilities to help others. We hope she always feels wanted and adored. To us, a bright future means providing a child with love, stability, and support; giving them the opportunities to reach their goals. We want to be able to give Everly the chance to flourish in this life, while never losing sight of who she is and what her purpose is in life.
Sarah and Scott

Our Adoption Story