No Matter How We Are Related, We Are Family
Cole's, Gladney Adoptee, Adoption Story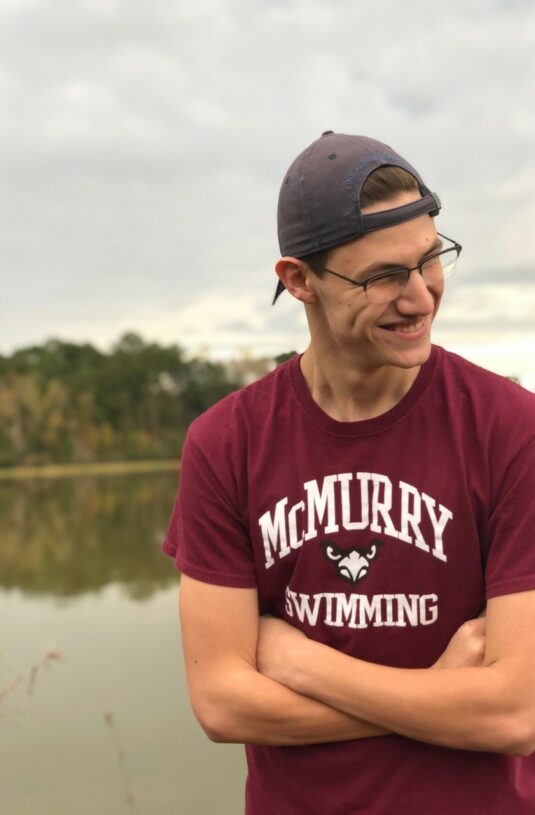 To me, family is everyone around you who loves you, supports you, and is there for you during good times and bad. I don't think family is just a mom, dad, and kids. My mom is always saying, "It takes a village," and I believe that "village" is my family. I have cousins, step cousins, aunts and uncles, step aunt and uncles, etc., and we believe no matter how we are related, we are family. Family takes care of each other, loves you know matter what, supports you, encourages you, and believes in you! Family is "your people!"
The thing I love most about my family is that we are all different—my younger sister is also a Gladney Baby but has a different adoption story than I do, and my mom and dad had my brother after years of infertility! I think we are a unique, but normal family. We love to travel. We had the opportunity to live overseas for 2 years, and we visited more than 14 countries in that time span. We have fun family traditions and always celebrate the holidays and birthdays with family and friends. I love that my grandparents live close by, and we have Sunday night family dinner every week. I love that my family does not make a big deal about us being adopted. We are just family. I love that my parents, brother, and sister are always there to cheer me on, support me, and love me unconditionally (even when I can be obnoxious!). My parents are very open and honest with us. I love that I can tell them anything, and they don't judge me or put me down. They are good listeners and helpful when needed.
I don't really have a specific memory that sticks out in my mind about my adoption story. The best way to describe it is to say I have always known I was adopted, and I remember my mom telling me and others when you have an adopted child, they should never have an "aha" moment in which they discover they are adopted. My parents have always been super open and willing to share our adoption story. I think it is a special part of who I am and believe it has given me a unique opportunity to have empathy for those who may feel, look, or seem different. Although I don't feel different because I am adopted (most people don't believe me when I do tell them I am adopted because I look like my mom, except my entire family is short and I am 6'3" J), I can understand how those who "appear" different from their family may feel.
Since I was adopted as a newborn, I have only known my adoptive family. My parents did have the amazing opportunity to meet my birth mom and birth father, as well as their parents, so I feel lucky to have their memories of my birth family. My parents have shared the special moment when my birth mom placed me in their arms, as well as photos from my finalization at six months old, when we had the chance to catch up with my birth mom and her family. I really can't imagine my life any other way and have a huge amount of thankfulness for my birth parents for choosing to place me with my family.
I am kindhearted, empathetic, loyal, and hardworking. I feel most proud of myself for the hours I spent in the pool, in order to accomplish my goal of swimming at a small university. Swimming in my area is very, very competitive, and I had to work and train very hard to make my high school varsity swim team. I made varsity swim my senior year and then really began to realize I could swim in college. I am now a student at McMurry University in Abilene on the men's swim team and majoring in Education.
Cole